With many choices on the market, shopping for a new vibrator can be overwhelming. This guide will cover our top 5 favorite LELO vibrators for women (so you can get to the fun stuff). 
HOW TO DECIDE ON A VIBRATOR
So, you've decided to invest in a quality sex toy! The next step is to decide how you'll be using it – solo masturbation, mutual masturbation, partnered sex? You should also keep your preferred stimulation in mind, like clitoral, vaginal, anal, or a combination of all of the above. Luckily, vibrators are some of the most versatile sex toys there are. 
LELO is known for innovative and luxe pleasure makers that come in a variety of forms. We've rounded up some of our favorite products with some real-life reviews, so that you can get a glimpse into the sex lives they've benefited. 
SORAYA 2
G-SPOT AND CLITORAL VIBRATOR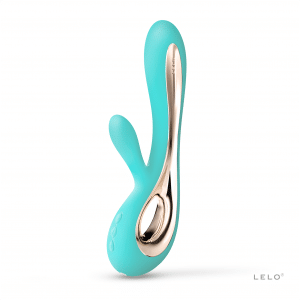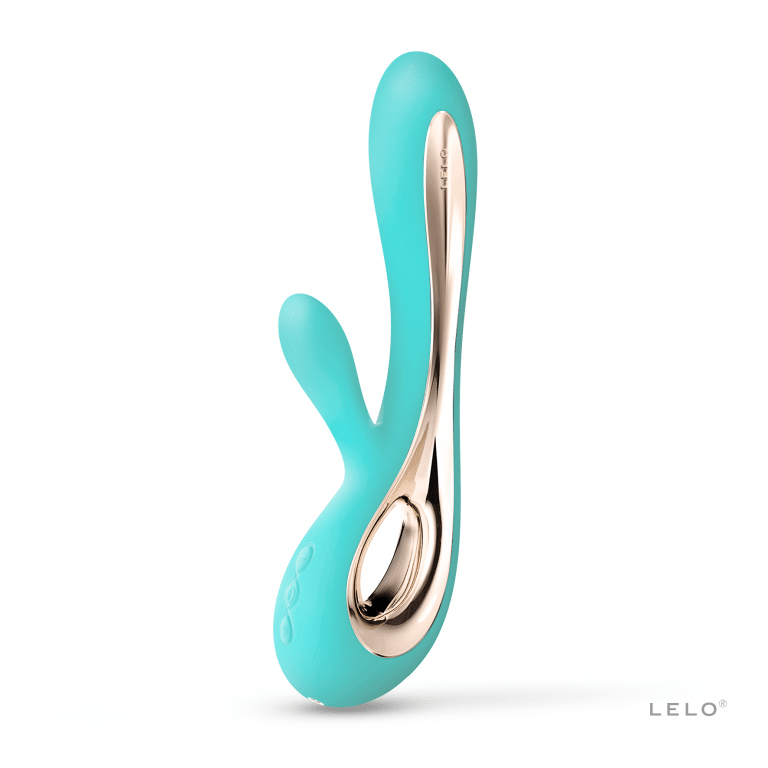 SORAYA 2 is a combination rabbit vibrator that allows for simultaneous clitoral stimulation and vaginal penetration. It's become a top seller for good reason.
With an extended tip, ergonomic external stimulator, extra-soft silicone and a wider range of sonic intensities, it will have you trembling after a blended orgasm that touches all of the right places.
Here's what one customer had to say: 
"I bought this a month ago and let me tell you… I think I died and came back to life. Honestly as a virgin and a first timer with sex toys this was quite scary for me, I didn't know what to buy because of how huge the variety/range of products there are online and I was lowkey too shy to ask anyone I knew what should I buy…
The vibrations are insane, when I tell you it's intense, I mean it. I swear my whole body collapsed, no lie I had the best sleep of my life since being in the womb after using it for the first time. I wholeheartedly recommend this product… it's so worth it and I would even recommend it to first timers… if you're brave."
ENIGMA
DUAL STIMULATION SONIC MASSAGER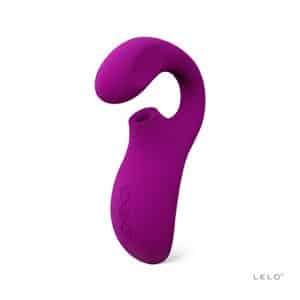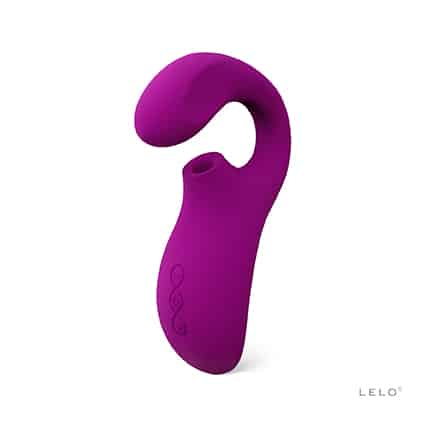 ENIGMA is for those seeking a "leave this planet" type of orgasm. It's a luxurious dual action sonic massager designed to titillate both the entire clitoris (its visible and invisible parts), and your G-spot.
As a connoisseur of luxury toys, ENIGMA has changed the way I play. It's perfect for those who like to feel vaginally "fulfilled" but orgasm through clitoral stimulation.
You can take it from me, or take it from this customer.
surly gurly: "This sultry silicone masterpiece of art and pleasure… I have no words. Literally, I can't speak for minutes after it's through with me — which is much longer than it takes to bring me from zero to cosmic, mind-erasing explosions of YES! Like seriously I have not experienced this level before and I am pretty, ahem, experienced. My only complaint is that my bedding has bite marks in it from trying not to alert the other people in my house to just how phenomenal a time I'm having all by myself. Buy it, ride it into the sunset, and don't look back."
SILA
SONIC CLITORAL MASSAGER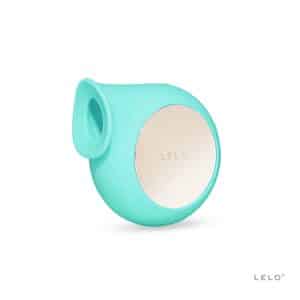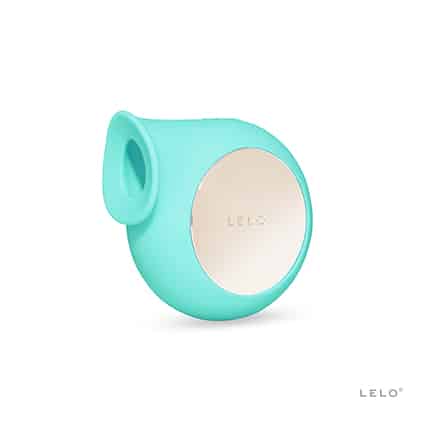 Occasionally, we LOVE things that suck. SILA is a "clit-sucking" vibrator that turns foreplay into an erotic slow dance. Gentle waves surge from the tip of your clitoris and build up to an intense finish. It offers a softer, yet deeper sensation and contains a bigger mouth to encompass more of the vulva (pro tip: use it for nipple stimulation!). 
LELO's blog product reviewer, Georgina Forsyth-Read, pegged this perfectly (pardon the pun):
"The gentle but direct sensation of the SILA, brought me to climax extremely quickly. Though it didn't feel too intense on the clitoris, the orgasm itself was intense. The beautiful thing about that, is that unlike other toys, you can extend the orgasm and continue to use the toy through climax because the motion isn't overpowering."
TIANI 3
REMOTE-CONTROLLED COUPLES' MASSAGER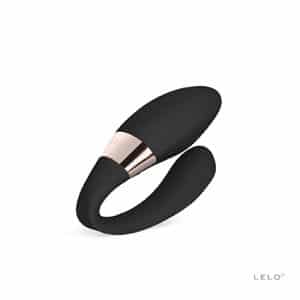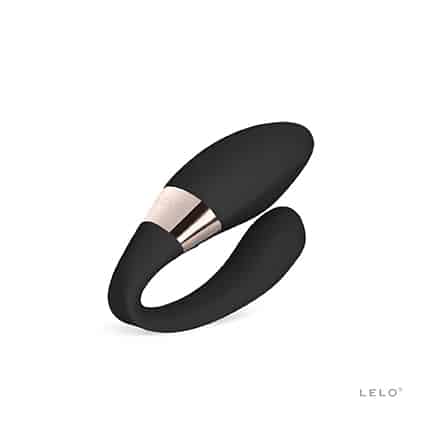 Adventurous couples, do you dare to go on a new adventure with TIANI 3? The remote-controlled device has one arm that vibrates inside you (while he's inside you too), while the other massages your clitoris. 
TIANI 3 also vibrates along his length, teasing and pleasuring you both at the same time. It features eight different vibration settings and allows you to increase the intensity by tipping the remote.
Here are a few reviews from some male customers:
The Chocolate Torpedo: "What a fantastic little piece of sexy tech! My gf and I are THOROUGHLY enjoying this purchase (which I got for her for Valentine's Day). It's a bit fiddly at first to understand the remote control, but once you figure it out… WOW! It's such a turn on controlling the vibe and feeling what she feels."
Ro5000: "She loves it. She said I didn't know what I was using was so archaic."
GIGI 2
G-SPOT VIBRATOR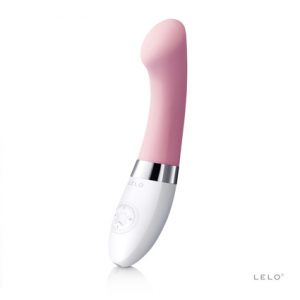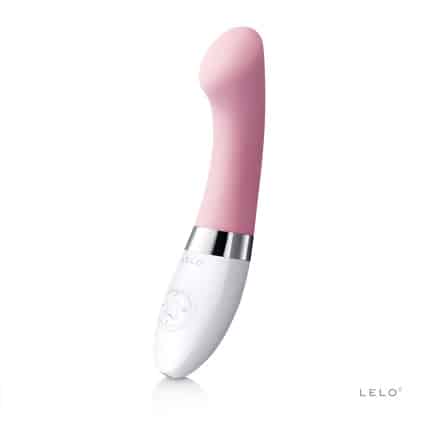 Known as 'the shiver maker', GIGI 2 contains a curved and flattened tip that targets the G-spot.
An anonymous blog reviewer shares her experience with GIGI 2:
"As she gently traced my body with her fingertips, she turned on the LELO GIGI 2 toy. She took the flat edge and the vibrations on the lowest setting, placed it over my nipple while she kissed me and began to stroke between my legs…
She took the toy and started to insert it into me so very gently, it felt amazing… I could feel the head of the vibrator pushing against my g-spot and as she turned up the vibrations to the highest and slowly rocked me on the GIGI, I had the most intense G-spot orgasm."
There's something for everyone, every part, and every spot.